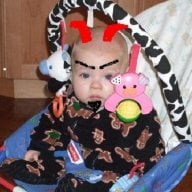 Joined

Jul 2, 2007
Messages

3,597
NYT article about the pay-and-promotions lawsuit against Sterling Jewelers Inc, US sub of Signet. I haven't seen any mention of an ongoing lawsuit in an industry publication like National Jeweler or JCK magazine. Glad my money hasn't supported a company that underpays female employees and promotes a culture of sexual harassment.
https://www.nytimes.com/2019/04/23/magazine/kay-jewelry-sexual-harassment.html
...For thousands of women, working at the nation's largest jewelry retailer meant unequal pay, harassment or worse. Per one of the claimants' court filings: A store manager, Dean Huffman, said that his regional vice presidents told him that it was "better to hire female employees because the company did not have to pay them as much"; Dave Everton, a regional vice president, told a subordinate, "Why pay women more when they just get pregnant and have families? We need people who are hungry"; John Liebler, another regional vice president, told his subordinates that his wife, a former Sterling employee, was "at home waiting for me where she's supposed to be."

...There also doesn't seem to be a question, even by the company's own account, that a large amount of harassment was reported at Sterling. Tom Parks, one of five regional human-resources specialists, said in his deposition that he received thousands of calls each year. According to one of the claimants' expert reports, in 2006 alone, there were 19,321 calls, of which 11,851 involved discrimination complaints; 1,519 were about sexual harassment. When a case is investigated at Sterling, there are a series of steps followed, which conclude in a recommended response from H.R. Parks said that Sterling kept no data on whether recommendations were implemented. The worst part of the wage gap — other than all the other worst parts of the wage gap — is that when there's a disregard for women, pay disparity is often only a first indicator of the other stuff...
Sterling also
...agreed to pay $11 million to the U.S. Consumer Financial Protection Bureau and the New York attorney general's office to settle charges that it had been opening credit cards for customers without their permission.