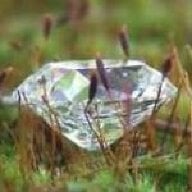 Joined

Jun 29, 2006
Messages

11,071
For those of you who caught the session I did with wink and ocean - I''m wondering if you can give me some feedback on how it went. It was too difificult to read the responses and have a conversation at the same time so I missed a lot of what you guys said.
I''m wondering if there are any details that I''ve forgoten or things I should mention or ideas/concerns etc. that you''d like to share?
That was fun - I hope it wasn''t too unorganized or boring LOL I''d like feedback on that as well - what could make these public sessions like this move more smoothly.... I''m sure I''m not the only person who will do this.
One piece of feedback to wink that I think would have benefitted would be to talk before hand and knida have a gameplan Maybe number the pictures so that (since I can''t pull them up) all of the participants can say "let''s look at pic #5" etc. and have that part go easier. Anything else?
How was the sound? I had my husband set up the mic but it didn''t work in the end (ugh) so how did it go by phone?
I know there was some concern that milgrain and other detailing wouldn''t "go" with the head - maybe those of you who felt that way could explain further... ?
Thanks you guys