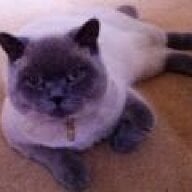 Joined

Jul 28, 2008
Messages

701
So....just on the off chance that Santa is real and he was wondering what diamonds to order in for the Elves to work with later in the year - what are your favourite and least favourite cuts of stone?

Favourite -

Cushion - in my dreams its a pale lemony yellow cushion.
Oval - I like the elegance of the shape but I think I prefer them set E/W unless they have sidestones.

Least favourite -

Princess - I see them on other people and they look good but its the only shape I have tried on myself and thought NO! Maybe its the shape of my fingers vs the shape of the stone.