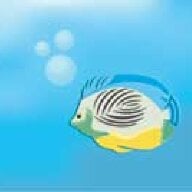 Joined

May 24, 2005
Messages

2,491
I''ve been wearing a "uniform" of black pants, black shoes and whatever top. No make up. I''m wanting to start styling! I''m experimenting with make up and hair products.

So far, I can''t live without Mabelline Age Rewind foundation -- it''s really good -- better than my Shiseido! I like the Bare Minerals Mineral Veil for a powder, the Bisque for cover, and my Estee Lauder blush. I have a matte plumb eyeshadow and Cover Girl Mascara. Some Loreal eye liner in Cafe that I''ve had literally for years, but can''t find anything I like better. The one thing I have a ton of is lipstick and lip gloss. And nail polish because I was a nail tech and I can''t pass up the beauty supply when they get new colors for each season. The best polish base is Creative Stickey and the best topcoat is Seche Vite! The one thing that is always, always done is my nails. The rest needs experimentation and a lot of work, LOL!

So share your fav products, techniques, etc. before someone nominates me for What Not to Wear!!!