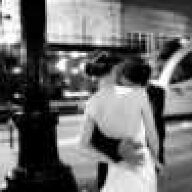 Joined

Aug 13, 2004
Messages

1,858
one of my favorite things to do is to try out new makeup bath and body products. i love going to the store reading the labels and wondering if this is THE product that will miraculously transform me to model standard

hehe...haven''t found it yet but it''s fun to look and try. this can get pricey with department store brands (esp if the product sucks) so i like doing it with drugstore brands so if i decide i don''t like it, i''m only out a few bucks. anyways, always looking for new fun cheapie products to try out so post them here!
some of my fave drugstore finds:
softsoap naturals body wash - $2.50 for a humongous bottle and very moisturizing! my skin is dry dry dry and this is the only bodywash that doesn''t make me RUN for the lotion after a shower. it smells nice (the original is MIlk and Honey which has a cocnutty beachy smell, and they now also have lavendar and rose) and is cheap cheap cheap. what more can i ask for in a product?
oil of olay continous night recovery cream - one of the more expensive drugstore finds at ~$17 - just started this and i love it! nice texutre, creamy but not oily and very moisturizing. my face is also dry dry dry and i have to moisturize pretty intensively. with the drier winter weather, i''ve been using this at night after i wash my face and wake up with glowy dewy skin. i''ve stopped using foundation and powder. seriously.
ok i know this is weird but my day to day shampoo and conditioners are the more expensive salon brands (i alternate between redken all soft and tigi bedhead moisture maniac) and my once a week or so 100% guranteed (so far) hair routine for a good hair day is the much cheaper is johnson and johnson''s baby shampoo as a gentle clarifying shampoo to washout any buildup (esp with the moiturizing and smoothing shampoos i like to use that leaves residue) and feria deep conditioner (which you can buy seperately from the hair color). i have dry, fine, stick straight hair and lots of it and it tends to get very flyaway and static-y or dull and lifeless and this combo makes my hair SUPER shiny and silky and bouncy(even my hubby comments on how shiny my hair is when i use this). it makes my hair feel so good i''m almost afraid t use it more than once a week (too much of a good thing and all that

)
hmmm...what else have i found that i love. my two fave mascaras are drugstore. sky high curves is my fave when i want very curly flirty lashes. it doesn''t curl, but holds curl really well after i use a curler (i love my shu uemera which is NOT a drugstore find!) and i also love covergirls lash exact beautifully seperated lush but natural look. actually lash exact would be my holy grail except it doesn''t hold curl very well.
so any suggestions for things to try?