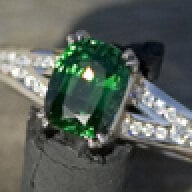 Joined

Aug 3, 2006
Messages

9,613
It''s really interesting how different names are popular here and in the USA.

I''ve never heard of half the names you guys are posting and I''ve never met a Madison or an Addison (here it''s a taxi firm!)

Classic names are very popular here - Olivia, Emily, Jessica, Sarah, Sophie, Chloe for girls and James, Oliver, Joshua, Ben and Jack for boys.

I loved the name Flora for years but it really doesn''t sound great with FI''s surname so I''ve resigned myself to not using it. I also love the name Timothy, but FI''s brother is Tim (as is my father), and FI isn''t fussed.