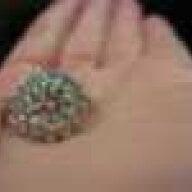 Joined

Aug 6, 2008
Messages

934
Hello Ladies!!!
So even though it''s only been like 10 days since I''ve been on PS I feel like I''ve been gone for months!! ::sigh:: I missed ya''ll!
Anyway back to business at hand....I''m searching for black faux fur shrugs/stoles/wraps for my BMs. I don''t want them to be terribly expensive, but I don''t want them to look cheap either. I''m thinking my budget for them to be no more then $100.
Can any of you ladies help me out? The only one''s I''ve been able to find are pretty cheap looking with a not so cheap price tag.
I''m also looking for one for me too...I want something that''s not white white...if that makes sense. Ivory, or even white with some light brown speckling....I can picture it in my head and it''s lovely!!!

Any help would be great!! Point me in the right direction

THANKS!!!