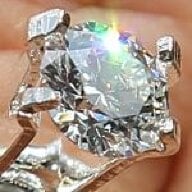 Joined

Apr 25, 2014
Messages

8,228
So, I'm not sure if this has been posted before, or even if I am allowed to post it
but I'm prompted to do so by my current idle searching for a decent EC and my reading up on the subject.
Gypsy has posted a load of helpful threads
which I'm reading through (at work, trying to look busy
lol) but it does seem that pretty much
all
ECs are less than 100% perfect, with varying degrees of obstruction, P3 issues, tilt-windowing, and life-less facets in general.
We've seen evidenced through Karl's excellent work designing the Octavia and Yoram/Diagem's skilled cutting of them, that as Yoram has asserted (if I've read things correctly...), a new model of diamond cutting (with desired performance outcomes leading the designing and cutting process, rather than weight-retention and profit margins) can realise stunning results
My question, therefore, is whether we as a forum could design a truly high performing classic EC - it must be possible, surely?!
I welcome everyone's thoughts!