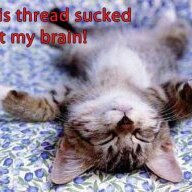 Joined

Feb 25, 2005
Messages

391
I was talking to a gemologist recently and he told me that fancies are often cut from a poorer quality diamond rough than rounds. I was not exactly sure what he meant by this but walked away from the conversation assuming that even if a fancy cut was a D in color, and IF in clarity that it's overall makeup was probably crapola.

Does anyone else know what he is saying? I am sure it is not always true as it seems logical that fancies are also cut dependant on the shape of the rough they are working with rather than the quality.

Do cutters seek out bad rough for fancies?
What is bad rough?