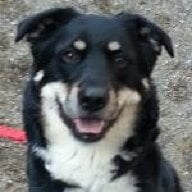 Joined

Apr 27, 2007
Messages

1,541
Good evening! Matt and I walked 3 miles last night, but only 2 tonight because it started raining. I did better with my diet dew today. I only had one...but it was a 24 oz bottle, and I also had a can od diet coke and a can of diet dr pepper...and I'm drinking another diet dr pepper right now. I'm such a caffeine addict! I did drink 4-24 oz bottles of water too, so maybe that counteracts the caffeine some? I worked late, so we stopped on the way home at Cracker Barrel for dinner. I had dumplings, green beans, and carrots-good comfort food. I also had 1/2 serving of pumpkin custard topped with a gingersnap. It was very tasty!

Marcy-I got my iPad back case today. It doesn't work great with my smart cover, but I think I can make it do. Do you like yours? I hope work is going okay...

Have a great day tomorrow!