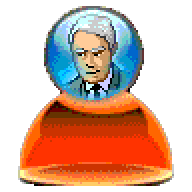 Joined

May 25, 2003
Messages

48
Anyone here use and like a particular brand of diamond tester over another?
What do you think of this one which ALSO tests to see if it''s a simulant like Moissanite:
Presidium DC330 DUO Multi Tester... $259-
available here: http://kassoy.com/moiss001.htm
Another question: Is a simulant like Moissanite only passed off as a diamond in the ''cut and polished'' state? or do you have to worry about it when buying ROUGH?
Also, when buying ROUGH, what other types of mineral/crystals/stones can look like ''diamond'' rough?
Thanks for your info!