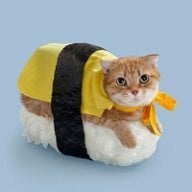 Joined

Sep 28, 2013
Messages

2,663
First, a couple of photos from the
Hong Kong International Jewelry Manufacturers' Show.
There were a lot of good deals, mostly in pearls and cheaper stones. It seemed prices were a bit cheaper than the same show last year. I overhead one vendor say that business was slow and that he had withdrawn from the Caribbean entirely. I only took a few photos because I went to see the Christie's Magnificent Jewels first and of course everything in the show then paled by comparison. Here are a couple of rings that did catch my eye: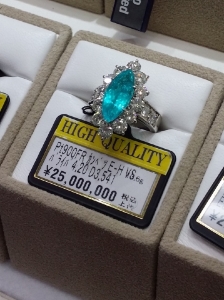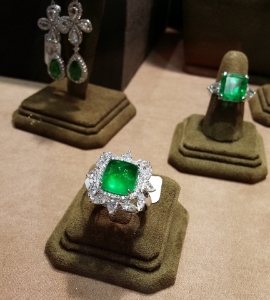 I also visited the viewing of
Christie's Magnificent Jewels
(auction will take place on Dec 1). I tried on the US$3m 5.22ct type IIa flawless fancy intense pink diamond ...I felt like a princess, or maybe J.Lo! Sadly they didn't allow me to take photos of the ring on my hand but I do have lots of other photos to share with you all.
My favorite pieces were the pink diamond ring, the "Blue Atlas" Kashmir sapphire ring, the "Dream of Columbia" emerald, the emerald earrings, and the "magnificent jadeite ring" (I couldn't take a good photo of it, only a blurry reflection, but seriously that jadeite in real life was like radioactive kryptonite!).
Photo dump follows (there are some repeats as for some pieces I took more than one photo but I know you all will forgive me
). ENJOY and Happy Thanksgiving!