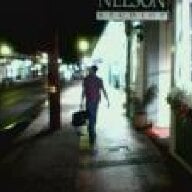 Joined

Dec 31, 2006
Messages

4,750
Hi everyone,
I'm hoping to get some guidance on finding a designer for a custom setting in South Florida. I am looking for a plain solitaire design in platinum (I absolutely love the Lucida setting from Tiffany's) -- so more important than the designer being creative, I want someone experienced, extremely detail oriented, will understand I'll want to know exactly what materials they're mixing in with the platinum and in what proportions, and who will make sure every crook and cranny of that setting will be polished to perfection. So far, I have not seen a setting that has matched Tiffany's in terms of this. What has kept me from just going for a Lucida is knowing that I can get a bigger (and most likely better) stone at a vendor like
GOG
. However, I do realize that getting a stone separate from the setting creates its own set of challenges. Although I don't have the stone yet, and that has felt overwhelming as well, I feel it will be easier than finding the setting.
Any ideas on how to find someone I can trust to produce an exquisite and simple setting? Or other ideas?
On a related topic, what do you guys think of the Ingwer quality? A jeweler I went to see this weekend didn't have any in stock but told me they are the best with platinum, and that they have a setting very similar to the Lucida. Should I bother getting this setting in or based on what I've said, the setting probably won't meet my expectations?
ClaudinaM