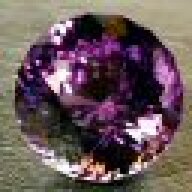 Joined

Feb 12, 2009
Messages

427
With much help from the PSers, I have decided NOT to go with a mall ring. Yay!

I went into the mall today and tried on EVERYTHING to see what I like ON my hand so I could know what I''m getting ahead of time and how it will look when I order one from
Whiteflash
or
Blue Nile
or wherever I decide to purchase the ring from. Well guess what, I fell in love with something that I HATED in pictures! Everything about this ring I would have turned my nose up at until I tried it on, it was perfect. I''m so glad I tried on things I didn''t like at first, or I never would have known what truly makes me happy. Looking at this ring, I don''t even like the one I wanted at first anymore.
THIS
is the ring I love. It doesn''t look that big and bulky on my hand as it does in the picture.
I won''t be getting it right away, I''d like to put a stone in a simple solitaire and then later upgrade to the setting I actually want. Do you think it would be possible to get a solitaire and later stick the solitaire stone into a setting like this?
If so, can anyone help me find a similar setting to this from a vendor that you guys trust and use frequently? I''m looking myself, but I think the experienced PSers might have an easier time at finding something.