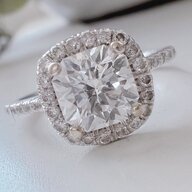 Joined

Nov 12, 2013
Messages

43
Hello,

I wasn't entirely sure which forum to post this in, and I think(?) I may have seen a similar thread when I was browsing around prior, but does PS have a running list of vendors affiliated with the site/supported by members from this site as well as their location?

I am all about buying online, especially loose stones, but there are certain things (e.g. discussion possible custom setting or trying on different band styles) that I just would like to see and do in person.

Apologize in advance if this topic is not appropriate for this section!