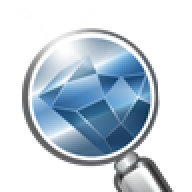 Joined

Dec 31, 1999
Messages

8,266
:
Leonid, this brings up an excellent point.

You have done an excellent job of "policing" vendors and making sure they don't stray past the line in several areas of internet etiquette.

What about consumers? ...
I think it's fair. Although, the main idea idea of this forum is assisting consumers when buying diamonds, we should avoid unfairness and inflamatory from consumer side as well for the sake of the forum integrity.
I ask everybody to through your ideas and wording on this subject.
What is the border line between healthy criticism and open exchange of ideas in one hand and unfair hunting other members (no matter experts or consumers) in another one?
I also would like to ask your opinion on how we can differentiate sincere posting about buying experience and deliberate promotion or damaging of a company.[/u]