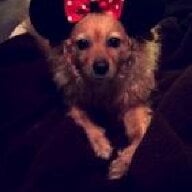 Joined

Oct 23, 2011
Messages

6,634
I have almost finished my inventory of all my pieces. I itemized 124 total and prob have 30 or so to go. As I do this, I separate what I deem to be heirlooms from what i deem to be casual wear—meaning I wear these pieces and don't worry about babying them, tho I'm always careful. My casuals get the most wear. My heirlooms are in the vault but as I write this, I think to myself—start enjoying them!! Ok. Just gave myself permission to do so, lol.

As I move forward in my collecting obsession—I won't stop, why claim that I will—I want to establish a rubric for future pieces.
So far, I think I have been buying:
A. What jumps out at me as rare or artistic in design
B. Art deco. Retro. Victorian. Any era piece
C. Deals—as in paying maybe gold weight plus up to 50 percent (most of my casual pieces fall under this—especially bands)
D. Diamond shapes I don't have
E. Finger coverage

Please share yours!