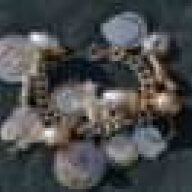 Joined

Nov 29, 2008
Messages

735
My daughter, almost 10, started riding about 6 mos ago. She has such a passion for horses and has absolutely no fear. She mostly does hunter/jumper and loves to jump. She''s recently moved up to a slightly higher jump (2 ft) and my husband asked "is it safe?". What do those with experience think?

I should add that she always wears her helmet and I have alot of faith in her trainer. She''s not risky as far as I can tell it''s just that I am out of my element here as I am not a rider.

Thanks for your advice.