Hi all,
I have a diamond being crafted at High Performance Diamonds (2.58ct G VS2), that will be ready in a couple weeks. I'm also working on a setting with them (not necessarily tied to HPD doing the setting, but it seems easier that way), and two questions have come up. Any input here would be most appreciated! I'm currently looking at a setting similar to another one that was posted here recently (also an HPD design):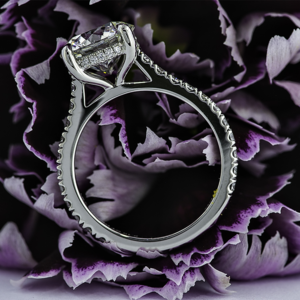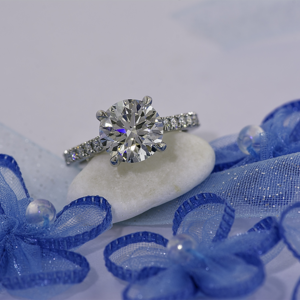 Does anyone have experience with pavé on the prongs of a setting? I really like the style of the Victor Canera and Tiffany rings below, but HPD is strongly recommending I don't add pavé to the prongs for durability reasons. That seems reasonable to me, but I'd also love to hear any real world experience. It seems like they can't be that bad durability-wise given how many places are selling designs with pavé prongs, but if it means treating the ring extremely gently all the time then it's probably not worth it in my case. HPD is fine with the "under-halo" shown above, FYI, given it would be more protected.
https://victorcanera.com/rings/engagement/pave-four-prong-solitaire
https://www.tiffany.com/engagement/engagement-rings/pave-tiffany-setting-engagement-ring-with-a-pav-diamond-band-in-platinum-GRP10877/
https://www.brilliantearth.com/Valencia-Diamond-Ring-(1/3-ct.-tw.)-White-Gold-BE1D940-2344346
HPD is also recommending I go with double claw prongs (planning on 4 prongs currently) for security because of the size of the center stone. I don't love the look of double claws, though. Any thoughts on alternatives here? If I could choose, I'd go with prongs similar to the Tiffany design below (are those "tabby claws?"). Does that just mean I'd need 6 prongs rather than 4?
Thanks for any advice!