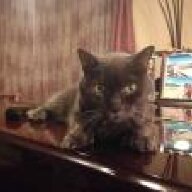 Joined

Apr 26, 2016
Messages

85
He proposed yesterday and we couldn't be happier.
Thank you to everyone (seriously, everyone!) who helped me pick out my perfect ring.

A couple of months ago, I stumbled across this site while looking for an education of how to choose a diamond. After going to several local brick and mortar shops, I began to realize how differently I's or H's could look depending on what company had graded the stone and was feeling very nervous. I was also dead set on spending over 1/3 of our budget on an expensive, not-all-that-special setting that I happened to love. With your direction and help, I am SO SO happy that I went with the best solitaire that we could afford. I've got a detail-oriented, slightly neurotic personality and everyone really helped me feel confident buying a stone from pictures/specifications online.
Whiteflash
is an amazing company to work with. We worked primarily with Becca Eastman and she was so helpful and cheerful even when I was waffling on whether I had chosen the right stone/setting AFTER paying for it. I changed settings (twice) and stones (many times) and was basically just curious about knowing all the options and permutations available to me and I always got an honest answer. Honestly, I can't imagine going to anyone else for any jewelry needs I have in the future.
Now, for the ring:
0.927ct I/SI1
Whiteflash
Expert Selection- I was really nervous that I would detect some warmth based on pictures but it's icy white to me in person!
Setting: Vatche 1508 "Venus" in 14K white gold, size 3.75
-I originally wanted the Felicity setting but based on your recommendations, opted for a slightly thicker band and love it. We went with 14K WG only to stay within budget
I'm actually stunned on how big the stone looks now that it's set and on my finger. I absolutely love it! Thanks again, and here are a few pictures: