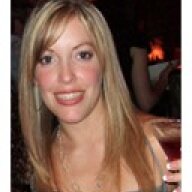 Joined

Nov 2, 2006
Messages

125
Jason proposed while we were in San Diego at Sunset Cliffs having a romantic picnic last week. There wasn''t a cloud in the sky, the waves were crashing. It was gorgeous. He got in front of me and told me how he loved me and always will for the rest of our lives. At this time I thought, "oh no..this is it!" Sure enough, he took out the ring and I started crying and shaking. He said it was time for us to get married and what did I think about that. I forgot to say yes! I was so surprised and didn''t think his hints were for real.
I always replayed the moment in my head, thinking of how I was going to react..and I must admit, it was nothing like what I thought. I was so emotional and happy that I couldn''t help my bawling! I found out that Jason had the ring in his pocket for two days and I never knew it! He also had to take it out of his pocket while we were at the airport going through security!
I took some photos and we spent the rest of the day celebrating. We stayed at the W hotel downtown and had an amazing gourmet dinner complete with champage (my fave) My future in-laws took us out to dinner and we partied with friends in the evening.
I LLLOOOVVVEEE MY RING
! It is the most beautiful thing I have ever seen. And I love wearing it at work in my casino..under the lighting it sparkles like crazy! I can''t stop looking at it and it looks huge on my tiny size 4 finger. My favorite part of the setting is the engraved sides with pave diamonds. These photos just do not do it justice. And my fiancee (~smile~) always gets complements on how beautiful it is too. It was so much fun working with him this week! And as much as I stare and stare, I still cannot find any inclusions from above and it is SO white!
I will be posting photos all day today, as soon as I edit them down to size.
Courtney