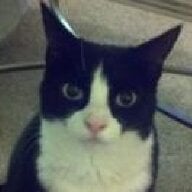 Joined

Aug 8, 2005
Messages

40,225
therainbowradish|1452749554|3975803 said:

that's a good point, I'll ask her. Although will the bezel prevent it from being an accurate ASET? It's hard to ignore that it faces up the size of most 3 carats I see on the diamond search and I like the big steps and flashes. And the price. But that bezel's gotta go.

What are your thoughts on the GIA 3 stone being appraised? Is that so that an ASET can be done? Or to verify the price?

I may have 2 more stones to through into the mix tomorrow. Choosing emerald cuts is hard!
I like working with good appraisers if there is uncertainty about the purchase. For me price is a secondary consideration when the stone is papered and you've done research. For me I would want the appraiser's opinion of the cut of the stones and to get an ASET yes.
Most valuable, IMO, if before purchase is to have the appraiser chose among two finalists and tell you their observations.
As for the ASET and the bezel. Well, a normal setting doesn't block an ASET. But I don't know about that bezel though, that's a good question. It's just so horrendous, that setting. I feel sad every time I see it.