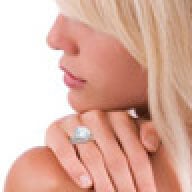 Joined

Nov 14, 2006
Messages

232
Anyone have any information on this new report EGL USA is offering? I've searched EGL USA's website and the web, etc and nothing.
The only thing I found was this press release:
http://news.moneycentral.msn.com/ticker/article.aspx?Symbol=US:HOTJ&Feed=PR&Date=20070205&ID=6437883
"In late 2006, EGL USA(TM) introduced scientifically derived light performance measurements in its 360 Diamond Report. By way of this superior technology and the new elements of the 360 Diamond Report, EGL USA(TM) has gone beyond the 4 C's by adding additional diagrams and details to validate the cut, character, and grade as well as a visual quantification of light performance. To allow the consumers to experience the significance of light performance, EGL USA(TM) is confident it will be able to provide retailers point-of-sale light simulators to demonstrate this on-site."
I was told by EGL USA (NEW YORK) 2 weeks ago that they had a combined Diamond Grading - GEMEX report, then I sent in my stone 2 days ago and they just discontinued this report, I was really annoyed because normally I never use EGL-NY and sent it there only for the GEMEX so it was a waste of time/shipping... So I asked, and she said they have their own light performance testing coming out very soon to replace the joint EGLUSA-GEMEX reports they used to issue and the new machine would be coming there on Monday, and my stone will be one of the first ones run
But I've looked online everywhere, etc and I can't find any more info on these reports so anyhow I'm trying to figure out if anyone else knows about them, or has a copy of a sample report I'd like to see it.
Thank you