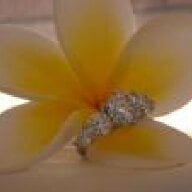 Joined

Jan 17, 2009
Messages

2,692
My daughter's 11th birthday is fast approaching and she has been asking to get her ears pierced.
She has had them done twice before and both times have ended with infected ears and we had to remove the earrings and let them close over.
We kept them clean and bathed them in the antiseptic bath for the required six weeks and they looked healed, it was only after this time period that the infections set in.
I'm wondering if she has a metal allergy from the cheapie piercing earrings?
What kind of allergy could it be and what metal should we be using?
Also, in a past thread it was suggested that having your ears pierced with a gun was the worst possible way to have it done and could increase the risk of infection. Am I crazy for thinking about taking an 11 year old to a piercing place to have them done?
Anything else I should be looking out for / doing?
Hopefully this will be the last time we have to get her ears pierced and we can manage to get through it without infection.
Your help is appreciated.