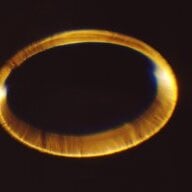 Joined

Feb 18, 2010
Messages

4,271
We need some PS dust, well truckloads really.
My partner kept putting off her mammogram. like by a decade! Then she hurt her back and assumed it was a disk so she started taking aleve. With all the signs she just thought it was a worsening disk problem. Around the same time the lump appeared. she ignored that. finally she mentioned all this to the primary care doctor who told her she should get a mammo. so she went to the gyno who said the same and tried to tell her that often lumps are just lumps, and that if you drink a lot of coffee or eat chocolate that can make lumps lumpier. Which all fed into her irrational belief that mammograms either don't find cancers or they cause them. whatever. she had the mammogram and it was inconclusive. they recommended an mri. she didn't want to have an mri because (another stupid urban legend) she has been a welder for a few decades and believes that she has metal in her body from the fumes! so the Dr wanted her to have a Dilon but the insurance company denied it. Three times. Then I said to her that she had to stop futzing around and just submit to the needle biopsy (she had hoped the dilon would show conclusively that there was nothing wrong and thus obviate the need for the biopsy). Then I made an appointment for the biopsy. That came back cancer. While that was happening she went to a rehab Dr for the herniated disk. He ordered a CT of the lumbar. That came back showing multiple lytic lesions all over the spine. The cancer had metastisized. at the moment they think the bone lesions could be breast cancer that spread, but could also be multiple myeloma.
Yesterday we saw the oncologist, today we saw the radiologist. Friday will be a PET scan and a CT. Next week starts 15 sessions of radiation and chemo. The pain has been terrible these last five weeks. unable to move or sit, just crying and whimpering. Now they have her on methadone and nucynta for pain management. I don't think she really understands what is going on.
If you have some extra PS dust we sure could use it. And ladies, get your mammograms regularly.