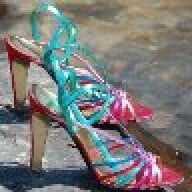 Joined

Nov 24, 2003
Messages

486
Date:

2/20/2009 5:14:33 PM

Author:

sammyj

Date:

2/20/2009 5:04:06 PM

Author:

grapegravity

Date:

2/20/2009 4:57:30 PM

Author:

sammyj

Date:

2/20/2009 4:53:46 PM

Author:

grapegravity

Date:

2/20/2009 4:46:03 PM

Author:

sammyj

There are Tiffany counters in Holts?!?

Who knew??

grapregravity

, where are you located? Somewhere on the west coast, right?

I''m in Calgary~~~

I thought so (not to sound like a stalker or anything...)! That''s so odd. I''m just outside of Toronto and there aren''t Tiffany counters in any of the Holts (there are 3 locations)...at least I''ve never noticed them and I

Holts!

There''s also a Tiffany counter in Vancouver''s Holts and when I was there in 2006, Tiffany has opened a new store right beside that Holts...

I love Holts too.. and actually my office located right next to it so I can go over there during lunch to see some goodies

**Sorry for the threadjack ladies but it''s still a little T&Co related*

I just looked it up and there are Tiffany counters in Calgary, Edmonton, Montreal and Ottawa. Is there are stand-alone T&Co store in Calgary? If not, that''s probably why there''s the counter instead.

Back to the sale topic...I guess it was a department store sale but I''m shocked as well that Tiffany items weren''t excluded. Congratulate your friend on her find!
There''s no stand-alone Tiffany store in calgary

(If there''s one, I think I''ll be in trouble) My family normally orders through tiffany.ca since the selection in Calgary Holts are very limited...
I went to many Holts sale (private-shopping nights) and Tiffany is never included in the sale.. So I was also in shock when I heard about this 20% off on Tiffanys...
Even though Tiffany is never (?) on sale, I still managed to get my DF''s Tiffany w-band $300 off regular price (before their price increase mid last year) with the Holts points that I earned in 6 months....