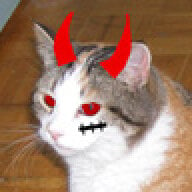 Joined

Nov 19, 2004
Messages

3,430
So I am currently having a really hard year:
FIL passes away
I didn''t get matched to residency
Applied for again for residency and the program I was really praying for told us today that they decided they would interview NO ONE because they would rather leave the spot open (and lose the funding) then take one of us

.
Everyone tells me "Everything happens for a reason" I''m looking back at some of the stuff that''s happened in my life, and I guess I don''t really see a lot of bad things and how they ended up being clouds with silver linning.
Were their times when you said to yourself "This is the worst thing that happened to me" and it really ended up being "The best thing that happened to me?"