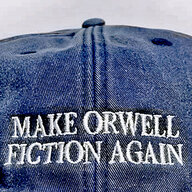 Joined

Apr 30, 2005
Messages

32,495
I think it is old dried tree sap.
Bugs are attracted to it but get stuck.
Then they get covered by more oozing sap, frozen in time forever.
I have no idea what I paid for this 3" high piece many years ago.
Does anyone have even the most remote clue whether it's worth anything today?
Below is a close up up of the other side of the top.
I turned it around because the amber itself softens the focus and these two unlucky bugs were closer to the surface of the other side.
On the left you can almost make out the ommatidia of the fly's compound eye.
In the original pic, before PS lowered the resolution the ommatidia are clearly discernible.