Having torn things apart several times, I'm reluctantly moving towards accepting that my ring isn't going to reappear. I'm not quite ready to give up yet, but have started looking around bit on the assumption it's going to take a while to find a replacement. I emailed OWD this morning, but, out of curiosity, was browsing Etsy and found this-- would love to know what people think?
I'm also open to suggestions- looking for an OEC, around the 9 mm mark. I actually prefer the lower colours, so K-M are good, would consider a really nicely faceted N. I'm in the UK, so I'd like to minimise buying stones and returning them--it's doable, but expensive and stressful.
Open on price, but considering that I'll have to pay a 20% tax at customs, and that a Cartier tank watch, a
Victor Canera
CER earring and a
Whiteflash
diamond stud precede the ring on the jewellery-I've-managed-to-lose list, I don't want to go insanely crazy.
Thank you for your thoughts.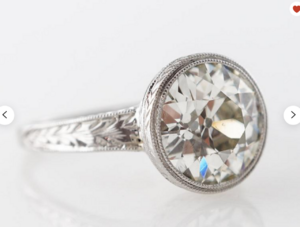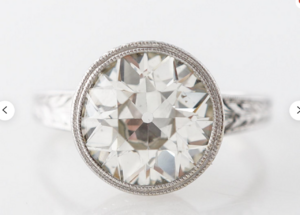 video
GIA
https://i.etsystatic.com/icm/d8db86....268905608_iyuosnxv58o4w8gk4g4s.pdf?version=0