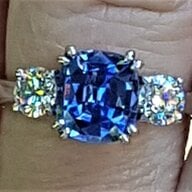 Joined

Apr 5, 2012
Messages

758
I finally found a lovely asscher and can't decide how to set it.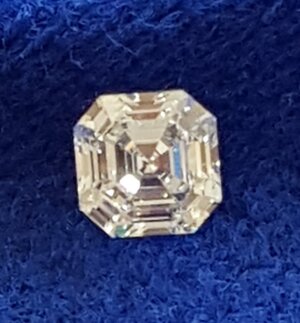 I've had all kinds of ideas, and was originally thinking about setting it with my trapezoid side diamonds from an old setting. I was balancing the stone in the setting (which was designed for a rectangular centre diamond) and couldnt help being drawn to the look of it when it was rotated in the setting: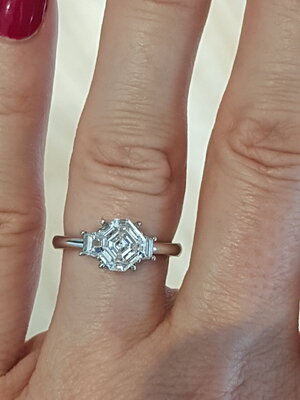 I had always imagined setting it in the most traditional way, square on. I dont think that the trapezoids would work with the diamond in this orientation. They are mostly covered up by the centre diamond in this photo so it kind of works but once they were fully visible I think it would look strange.
I had a look to see if I could find many examples of kite-set asschers but there were very few.
Here's one I found: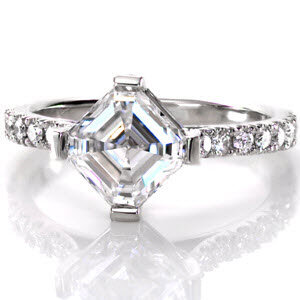 I would like to maximise finger coverage and l do like the idea of some kind of 3 stone arrangement, but I'm not sure how well that would work.
If anyone has any photos to share, including finger shots, of kite set asschers or other square diamonds I would love to see them.