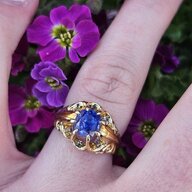 Joined

Apr 13, 2018
Messages

1,170
I let myself indulge in every food craving, including all that is naughty- the key is in balance and moderation.

I also practice intermittent fasting.
So I never deny my body of what it wants or craves, I eat when Im hungry.

I dont eat when others make food If Im not hungry just to be polite.
I dont feel bad if I eat only a tiny portion of my meal or eat every bite.

Somedays I have one small meal & other days I want to snack all day like a bird. I truly just listen to my body and eat what makes me feel my best.