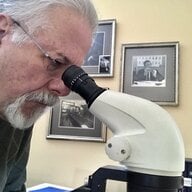 Joined

Sep 3, 2000
Messages

6,656
The new www.gemappraisers.com site is finally up and running. You can grade round and fancy cut diamonds with the AGA Cut Class system.

You can also use the shape selector tool to play with various length to width ratios, along bulge factors. Then you can submit the outline of a fancy that you like to any vendor of your choice. They, in turn, can use this same tool to send you the shape of stones they may have available. It will help everyone visualize the shape found by varying the length to width ratio and bulge factors.

The subject of diamond shape is far more complex than this new Shape Selector too, but this is a good beginning for communication. A few more parameters and the message would be lost with the complexity of the tool.

I hope it proves useful to shoppers and to vendors. There is no more reason to examine a well described diamond and have little or no idea of if it is a reasonably well cut example. Having coached hundreds or thousands of users through my Cut Class charts over the past 15 years, this automated feature should be welcomed.

Vendors: You may use the Shape Selector or automatic grading on your own site with attribution.....No problem.