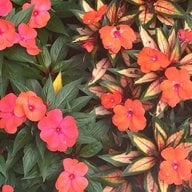 Joined

Sep 16, 2007
Messages

1,241
You totally misquoted me. I did NOT say either of those things. I never even used the word 'shallow'. Jeez girl, I hope you feel better soon, whatever is bugging you.
THIS is what I wrote:
"There is an old tradition that says a woman should not know what a man paid for her engagement ring. Now, I realize this doesn't apply today, when women pick out their own rings, tell a man what she expects and demand certain specs be met. Personally, I think that's pretty gauche. sorry.
( It's different for an "upgrade" when you might choose something together after many years of marriage. But even then, the word "upgrade" always implies that the first diamond wasn't good enough, big enough expensive enough etc. and throws sentimentality and love for the original proposal diamond right out the window...ah the art and science of marketing !! Don't let it take you off course, reset your values and cater to greed.)
So, to answer your question, no. And if her friends ask, that's just rude and weird.
I always say, "I don't know, my husband probably does". and I leave it at that."

Seriously, I must have touched a nerve and hit too close to home. Sorry if I offended you. That was not my intention.
Oh honey, bless your heart.