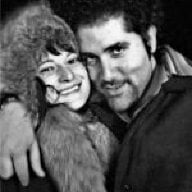 Joined

Apr 4, 2016
Messages

98
I'm on the hunt for a true antique cushion between 4 and 5cts and nothing below a K. I want a soft pillow square outline, not elongated. I did find a 5.46 L that striked my interest until I read about the medium Fluorescence.
This is new info for me. It has specs that I like but worried that would bother me. I haven't seen thousands of diamonds until now what I like when I'm able to see in person. Would the Fluorescence make the diamond appear to be white?
I'm not a perriwinkel type either... both on my finger or in the garden
I like my diamonds juicy, blocky and yes, yummy.
Here are some photos of the one with Fluorescence. Would I even notice this or am I just being silly?
https://jewelsbygrace.smugmug.com/Client-Folders-/Album-for-AbZ/
This is the inspiration ring