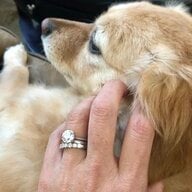 Joined

Mar 13, 2004
Messages

4,688
I just saw an facebook update from one of my friend's ex-husband, and he's dating a girl that is so similar in looks to my friend that I thought...."hmm, he must REALLY love that type of girl". My friend is super slim and athletic, always has in workout clothes, and always has her curly brown hair in a pony-tail. The new girlfriend has the same look based on multiple photos. In fact they could pass for sisters!

Anyway, I thought that was interesting....all my exes looked very different. Dark, fair, tall, short, straight hair, wavy hair. The only think in common is that they're all super-brainiacs.

Do you guys have a certain "type"?