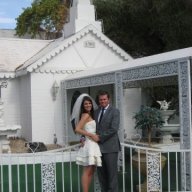 Joined

Oct 17, 2008
Messages

45
Hi all,

I''m in a very confused state. I''ve been wanting a princess cut diamond (1-1.5ct, D-F, VS1) in my engagement ring for the past two years. However since reading the many posts on here about cushions, I''m beginning to rethink my decision. I do love the way cushions look (only equal length/width ratio 1-1.01) in all the pictures and it seems that their dimensions (length/width) are larger in terms of carat weight (i.e. 1.02ct cushion dimensions are 5.86x5.80x4.00 and princess dimensions of same weight similar depth are 5.6x5.68x3.86).

I am trying to get the biggest bang for my buck in terms of size, while still maintaining colour and clarity but the idea that I''d get a bigger looking stone with a cushion is attracting me. I''d love to compare them side by side, but I live in the middle east and its very hard to find cushions over here (plus most of the diamonds are in sealed containers), so I can''t get a good idea other than looking at individual diamonds online (none side by side).

I know they''re different in terms of shape (i.e. no corners etc.) but do you think getting a cushion cut diamond would look significantly bigger than a princess?