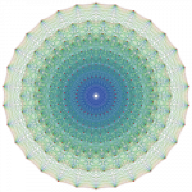 Joined

Dec 18, 2014
Messages

900
I sell a small number of my own things on IG, generally I always put a price in the description, and I keep lowering it on IG and on Etsy until it sells, I don't see the point of not being upfront of what something costs. If someone returns something I will lower the price until it sells.

A large number of sellers do ask you to private message them for pricing, I'm like WTF just put the price already. It's annoying and I always wonder so is there one price for one person and another for a different person. More annoyingly I have vendors that message me hassling for discounts on everything. I'm like this is my own personal stuff - a lot of it is what I paid for it or less already, if you want a discount go buy it somewhere else..... especially when I know you are then going to turn around and charge people twice or more what I'm asking for something.

I've seen that someone buys an Antique piece from me or people on PS and then charges double for it..... and puts DM me for pricing on IG

And the running joke on IG in the Antique jewellery community, is there is a well known popular lady on IG (she has over 10 000+ followers) and Etsy who

sells stuff from another popular UK Antique vendor and others for a lot more without having purchased their items, so she rips off their pics, charges twice the price and doesn't even have their stuff, if she sells it then she buys it off the real vendors

, if they sell it then it is unavailable and she has to refund her own customers. Another highly unethical way to conduct a business...

And don't get me started on the same vendor and many others that sell Antique copies made in India and elsewhere claiming they are 100+ year old genuine Antiques on IG....
I can think of some other examples of this on IG. It makes me super reluctant to buy anything from them, even when I can't work out the source and don't know how to get the item myself. I just feel slimy, and I can't help having a knee jerk reaction every time I see a recommendation on ps that someone buy from these IG vendors. I personally feel there is nothing wrong with charging a 'finders fee' markup, but I hate it when they don't even have the item in inventory. I also hate it their finders fee is an extremely large percentage of the price.
I now side eye all IG vendors that dont have websites selling their inventory with actual pricing or prices listed on their posts. Just because of a few bad cases, it is a shame.
Last edited: