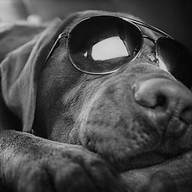 Joined

Apr 23, 2018
Messages

4,141
Looking at the comparisons above, I would say my eyes like the plat900/IR combo the best. It appears more white & shiny. This is from a purely aesthetics standpoint. What do you all think?
If you can swing BGD's price quote, I'd do it all together with them. I like a one stop shop.
I haven't ruled them out, and would also prefer this for pure ease.
I have sent info back to Lesley and waiting on a final number. She quoted me a price on an alternate setting that was "comparable" and it was more than DK's price to replicate the ring I know my girl loves. At this point, I'm not interested in alternates -- the journey has been too tough & long to get to this point to botch it up over an alternate. In the initial emails, Lesley included a note saying a true custom would be considerably more than the alternate but never said exact dollars, which is why I've requested that info.
Another option is to propose with the diamond in a simple solitaire. Then you can work together on the cads for the forever setting and that could be presented on an anniversary.
BGD offered to do this for me. Unfortunately I think this creates a headache of other sorts for me. My girl really tries to be flexible and go with the flow, which can be very frustrating when trying to nail down an exact thing she wants. I think at this point I have enough information that I can make a few minor modifications and be okay.
David's wg/pal mix is not plated. His white gold option isn't going to seem considerably less because it is a wg/pal alloy instead of the typical wg/nickel alloy and palladium costs more. When he recommends using white gold for small prongs it is with the knowledge that there is palladium in the alloy.
Thank you for confirming this. I guess my only thoughts is this seems to be the least shiny of all the materials. It's definitely more dull & grey than the inspiration piece from Jared's. And while my girl will never say anything to me about it, I think she will always feel like she got "less" with the custom because she preferred the shiny white look of a traditional WG mix.