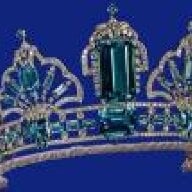 Joined

Jun 5, 2010
Messages

706
I waited six weeks for my 18mm RH rose quartz to be set into a necklace/pendant. Today I got the finished piece in the mail, and was fairly disappointed. There is no base in the back of the pendant, so the stone is not elevated and the sharp cutlet is literally cutting into my skin. It is not wearable! Not mention the bezel is not smooth...
I admit I might have been spoiled by James Meyer's perfect workmanship. But this one is still so disappointing.
I am just venting.. Many PSers know this jeweler. I won't say the name at the moment, as I plan to discuss the problems with her in private first.