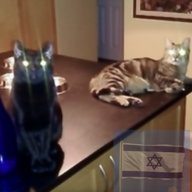 Joined

Jun 8, 2008
Messages

46,191
Thanks for this information, Missy.

Guidance in the UK hasn't changed regarding the use of paracetamol, even though it acknowledges the CDC report from the US in the NHS data, as I've just checked. Whilst they have always been adamant over here on the avoidance of any NSAID products containing Ibruporofen, they are still advocating the use of paracetamol. A painful arm at the injection site that lasts for a couple of days is enough indication that you have reacted sufficiently to the vaccine.
Yes I agree with the protocol in both the USA and UK. No pain relievers before the vaccinations but afterwards if necessary Tylenol/Paracetamol is acceptable. I believe the recommendations are similar in that regard between countries.