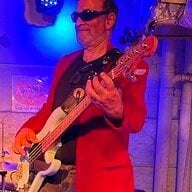 Joined

Jan 7, 2009
Messages

9,384
Ellen- I never meant to include you in the 60/60 bashers either- you expressed it perfectly in your first post.

I have indeed spent an inordinate amount of time with some really gorgeous near tolk diamonds. What''s not love?
I''ve sold some AGS 0''s that blew me away. Not all that tough to sell. Again what''s not to love?
Like you, my point was never that a near tolk was undesirable in any way.
Just that it was - to someone with an eye for diamonds- different than a well cut 60/60.
I love how you put it- one has more brilliance, one has more fire.

That''s why I think davismi2 might be just fine, and if he does decide to keep the diamond, IMO it''s not going to be a terrible decision, all things considered.