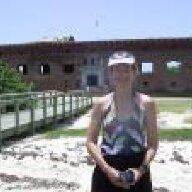 Joined

Mar 13, 2011
Messages

12
Astronomers have spotted a planet of such unprecedented density that it almost has to be crystalline carbon — in other words, solid diamond.
The only drawback to this galactic girl's best friend is that it sounds like a terribly inhospitable place. Australian astronomer Matthew Bailes described it as "a massive diamond orbiting a neutron star every two hours in an orbit so tight it would fit inside our own sun."
Its planetary "day " is 2 hours and 10 minutes, and while it is considerably smaller than Jupiter, it is 20 times as dense.
Astronomers believe the planet itself is the intensely compacted remains of a once-massive star that now orbits a pulsar star whose radiation beams are detectable here on Earth. The pulsar is PSRJ1719-1438, for those of you keeping score.
The Obama administration is hoping that private enterprise will pick up the slack in our much-diminished space program. If there was ever a profit incentive to build a spaceship and load it with mining equipment, a diamond five times the size of Earth would certainly seem to fit the bill
http://www.naplesnews.com/news/2011/sep/09/editorial-astronomy-diamond-sky/