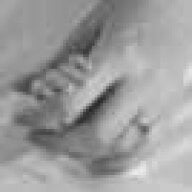 Joined

Feb 20, 2003
Messages

2,573
I am looking for a pair of diamond stud earrings in the range of 1.4-1.6 ctw, G-I color, SI1-SI2 clarity. I plan to set them in 4-prong baskets to match my pendant from
Whiteflash
(0.91 ct, F, eye clean SI2, 6.3 mm diameter, HCA 0.7 EX/EX/EX/VG).
Based on trying on studs at local jewelers in the H-I color range, I think I can comfortably go as low as I in color for earrings. (Of course, I was looking at those earrings in jewelry store lighting, lol. My E-ring is a D, and I love icy white, but it doesn't seem to matter as much in earrings. Or am I wrong?)
I have found 2 pairs I am considering. All four diamonds have HCA scores in the 0.8 to 1.5 range (all EX for light return, fire and scintillation & VG for spread). Both pairs are well matched for table size and diameter. The I stones are ACAs and are noted as eye clean. The G stones would have to be brought in for examination. The Is are a little bit larger and they are ACAs, but the G color is tempting. The Gs cost a little bit more. I am not sure which will be more noticeable: the difference in size or the difference in color?
Assuming all stones are eye clean, which pair would you choose?
Pair 1
:
0.752 ct I SI1
ACA
; 5.85x5.88x3.61; 61.4% depth, 55.6% table, 34.9 crown angle, 40.8 pavilion angle; HCA: 1.5 TIC
0.751 ct I SI1
ACA
; 5.87x5.89x3.60; 61.1% depth, 55.3% table, 34.7 crown angle, 40.7 pavilion angle; HCA: 1.0 TIC
Pair 2
:
0.73 ct G SI1 Round; 5.79x5.81x3.54; 61.1% depth, 57% table, 33 crown angle, 40.8 pavilion angle; HCA: 0.8 TIC
0.73 ct G SI1 Round; 5.77x5.80x3.54; 61.2% depth, 57% table, 34.5 crown angle, 40.8 pavilion angle; HCA: 1.3 TIC