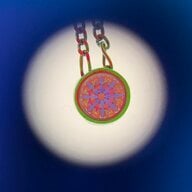 Joined

Sep 11, 2014
Messages

142
Hi all,
I'm wanting to purchase a diamond pendant for myself (my first non-maul diamond too!), and am keen for some advice. I've been reading the forums for some time now, and have searched for pendant threads (as well as scoped out the SMTB solitaire pendant thread), but am keen for some advice..
I'm wanting to keep the cost fairly low. I'm in Aus, and would like to keep it around $1000 USD (less would be fabulous, but if I can stay under $1500 AUD, I'd be happy). I'm after a bezel pendant, most likely from
Brian Gavin
(the fixed bezel, although have nothing against the Barbara - just trying to keep costs down). I'm not fixed on
Brian Gavin
, but do like the idea of having a super ideal stone. This brings me to my next question - is a super ideal stone wasted in a pendant? I've also thought that going with an expert or premium select
whiteflash
stone could be a nice way to compromise a little here.. I'd definitely also consider
BGD
Blue, although they don't seem to come in smaller ct weights..
I expect with my budget, I'd be looking around .3 - .4. I'm happy so long as it's eye clean. It'll be a white gold bezel - I'd love to have a lower colour (say around j) to get a little more size, but I wonder if a bright white g might have a little more presence.. Any thoughts?
TL
R - is it worth getting a super ideal stone for a pendant on a budget? Is colour really going to noticeable in such a small size? What would you get with a similar budget?