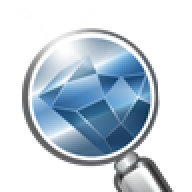 Joined

Dec 31, 1999
Messages

8,266
First day at the show I attended a few seminars devoted to the diamond industry.
Designated speakers spoke about current situation in the industry and what diamond retailers/jewelers should do when diamonds get more and more commoditized and margins shrink.
One discussion was dedicated to the internet in particular (The speaker even positively mentioned Pricescope). Recommendations given to retailers/jewelers were:
1. Don't sell diamond numbers; sell your love for the stones. If you do not love the diamonds as something that will be cherished and passed through generations, how you suppose your buyers appreciate it? Make it lifetime experience.
2. Be ready to confront internet savvy buyer. If consumers walk into your store with diamonds from the internet, ask them questions to show that they don't have all information/numbers and once their confidence is broken, offer your own goods.
3. Tell consumers that internet companies have nothing to loose if they screw consumers but you (jeweler) put all your money and reputation into the stock, building, etc. (: how many people will know if an internet company screw someone and how many might know about negative experience with B&M store?)
4. Tell them that unlike internet companies, you (jeweler) will always be here when they need to upgrade or reset the diamonds.
5. However, don't get rid of internet educated consumers because many internet diamond companies will be out of business soon (!) and these consumers will come back to your after all. (: it reminds me how many Russians nobels after Revolution thought that communists will soon be gone).
6. Do not compete with the internet diamond sites because you cannot (: why?!?) but do build your own websites to show your customers that you are still young.
My feelings: Industry still have very little if any clue what internet is about.