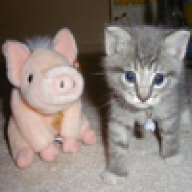 Joined

Nov 28, 2006
Messages

220
In another thread I read something about the "January price increase" for diamonds. I''ve never heard of this. Do the prices of diamonds go up in the beginning of the year?
I''ve also heard that diamonds cost less during certain seasons than others, summer being the least expensive time and Dec-Feb being the most expensive. Is there any truth to this?
I know I''m not going to be able to time my way into a super-cheap diamond, but if I can save a little money, that would be great. And if I can use this information to convince hubby he has to spring for diamonds sooner rather than later...