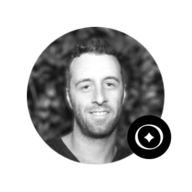 Joined

Sep 11, 2022
Messages

7
I have attached the GIA report and the images I received from the jeweler prior to purchase.

I thoroughly clean it pretty much every day. It falls even more flat if it's not clean.

When I made the observation about the other diamonds they have been while I'm at work under bright lighting but I'm wearing my ring too under the same lighting and there's no fire where as the person who is standing right next to me diamond looks sparkly with blue flecks.
Given that this stone seems to have extremely good clarity under 40x magnification, and given what you've described, it sounds like GIA will have graded down the clarity due to a slight milkiness. This level of milkiness would only be visible when side by side with a full fire stone, which is why you didn't notice it beforehand. You can have no inclusions, perfect proportions and an SI grading from GIA and still get milky stones, depending on how severe it is. Obviously GIA will grade lower I1-I3 as the milkiness becomes more obvious.