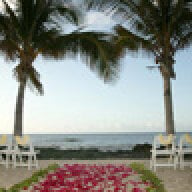 Joined

Nov 30, 2005
Messages

2,216
Hi, wanted to ask the diamond experts out there a question.
I was just back at a local store with some antique rings looking (again) at a .35 GVS from the early 50''''s. First time I went they said it was a RB, this time the jewelry designer hanging out there said it was an OEC. Was OEC still the most common cut back then? Or is it more likely a well cut RB?
The reason I''''m asking is because I thought it was the prettiest diamond I''''d see all day, very white and sparkly. So I want to determine if I have a strong preference for OEC''''s or if I like the modern look and would love an ideal cut. It''''d make a huge difference it ring choices, obviously.
One of these days I''''m going to have to see an ideal in person. But I think the nearest store that has them is well over an hour away, and I haven''''t thought up a good excuse to go to that city yet.