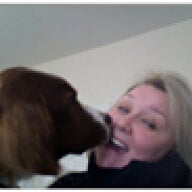 Joined

Jan 5, 2009
Messages

2,655
hi diamond dana
scouting through this site many times, i have come across your triple a number of times. i LOVE it - love the proportions of it, love the way it looks on your hand, love the setting - just love everything about it!
any chance you could throw up a few photos of it both with and without your band? i have seen a couple of photos, but would love to see a whole thread (i *did* look for an old thread, but couldnt find it and would love to see some recent photos anyway)
so - as they say in game shows...diamond_dana''s triple...
come on DOOOWN!