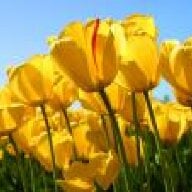 Joined

Mar 14, 2009
Messages

111
Hello, I just wanted to relay how happy I am that I found this website. I purchased a 0.5 ct round diamond late last week and a tiffany-legacy style setting. My GF has no idea but we were out at the mall today and we ended up looking at two of the big chain stores (one with a K and one with a Z..LOL). Anyway, my GF picked up a few rings and we were amazed at how bad the diamonds looked. She commented that nearly every arrangement similar to the legacy-style ring had the four diamonds placed next to each other (not sure the name of that style) instead of one larger ring. Regardless, the places were pretty busy and it was obvious the sales people had no idea about "good" diamonds.

I ended up saying that "someday" we''ll find a ring but that it''s too soon for now and we''ll just have to keep looking. It''s great to know the ring is on its way and that it meets a good set of criteria.

Thank you to everyone for your advice......